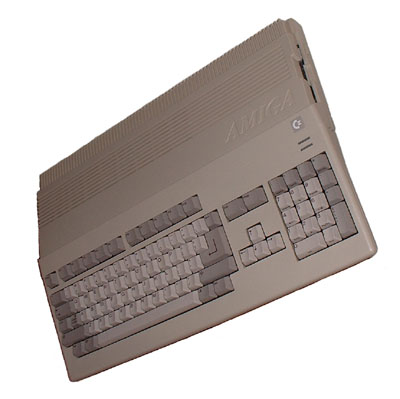 (My current development system is a desktop Amiga 4000 with a Picasso IV multimedia card and SCSI.)
Some of my applications for the Amiga computers.
I am porting the Inga game engine to a number of targets using my Crystal library.
Including AmigaDE, Amiga OS V4 and Morphos.
Also some older programs like Choplift 3D, exacaliber and merlin in a new incarnation run on Crystal.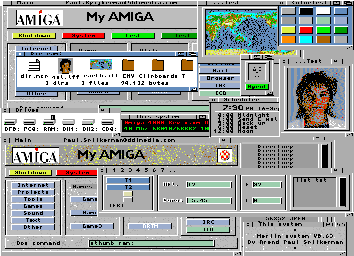 The Merlin GUI system.MORE
Merlin is the Amiga GUI markup language.
merlin065.lha 600KB DOWNLOAD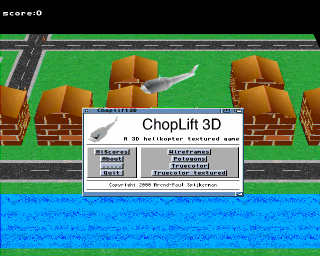 Choplift3D.MORE
Choplift3D is a 3D choplift clone.
choplift070.lha 400KB DOWNLOAD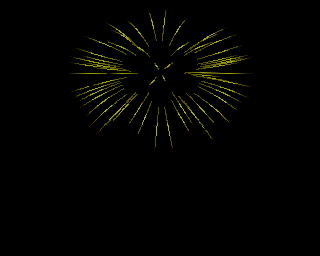 ImageFX fireworks hook.MORE
The hook was released in the novadesign imageFX package. But because no money was exchanged i will release it here also and make custom changes.
fireworks100.lha 40KB DOWNLOAD

Rescue code.MORE
Saves all source code from crashed disks.
rescuecode011.lha 30KB DOWNLOAD
Xtetra.MORE
The tetris BBS online game for Trion, Shell, Xenolink and paragon door interfaces.
XTetra.lha 30KB DOWNLOAD
Website generation tool in preparation.
Part of this system is the merlin and the excaliber (65kb beta) graphics render program.
Which is ment to render graphics from program generated scripts.
Another study was QLinks (16 kb) a little program that makes a 2D HTML page of a list of links.
AmiCntrl an Arexx replacement system.
Still in development.
Remote is a little program that allows you to use the buttons on a Trojan lightpen as a remote control.
It starts upto 2 programs on command. remote.lha (12kb)